- New Website Address for Merci Boxcar NH - boxcarnh.peter03102.com -
---
MERCI BOX CAR OF NEW HAMPSHIRE
Ceremonies held annually on the 2nd Sunday in September at the Merci Box Car
Reed Street just off Bremer Street, Manchester - See Map & Pic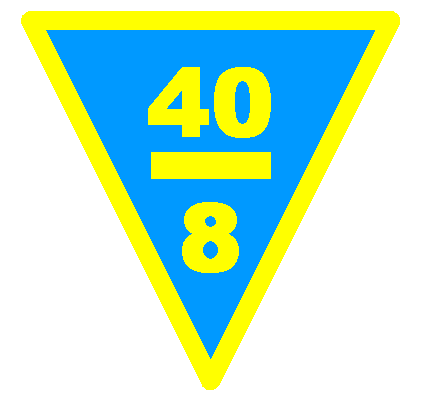 When I was young I use to play in the area where a dilapitated old green building housed a train box car. I was told that it was a gift from France for our help during World War II. Several years ago a new building was constructed to house the box car.
Evrey year in the fall a small parade would go up to the box car. There would be a lot of veterans and some other people with them. A speech and a small rifle salute would take place.
A very moving and insightful document exist titled "What Ever Happened To Those Forty And Eights" by LCol Manuel A. Conley, USA. I wish I could print the document on my site but I don't know if the author would approve. I have found a copy of the article on the Web at
World War II Federation
. I will write a brief summary below.
After World War II a newspaper columist named Drew Pearson started a project called American Friendship Train. 700 train carloads of food, fuel and clothing was sent to Europe. In France a rail worker and war veteran named Andre Picard suggested that France send a decorated 40 & 8 boxcar full of gifts back to America. Stuff like french wine, perfume and other items. The idea got bigger and bigger with various groups getting involved and finnally the goverment. It landed up being a lot more than a carload including stuff like works of art, bicycles and children's dolls. That's right, the little girls donated their dolls to the 40 & 8 boxcars. They probally only had 1 doll considering the times so this was a big deal for them. 49 boxcars were sent. 1 for each of the 48 states and 1 for District of Columbia and Territory of Hawaii. They are called Merci Box Cars to show the gratitude of France for aid provided by the United States.
Forty and Eight
s - box cars meant to carry 40 men or 8 horses. Used in World War I and World War II.
---
Merci Boxcar Pictures
Outside
of the boxcar from the street.
Pictures of French
Coat of Arms
from the street and from inside the boxcar.
Pictures inside
the Merci Boxcar NH Building.
Pictures of some merci boxcar
Gifts
Pictures from the Annual
Ceremony 2009
---
Restoration
This document was provided by a cartaker of the Merci Box Car of New Hampshire. Perhaps it will generate some interest in this piece of history so well kept up here in Manchester.
FRANCE'S MERCI BOX CAR GETS FACE LIFT
An all but forgotten memorial to American Soldiers who died in France during the two world wars - The Merci Box Car - is getting a face-lift and veterans hope the new look will renew interest in that priceless piece of history.
The car - the same as those used to transport troops accross France during both wars - is situated on Reed Street just off Bremer Street.
Following World War II, 49 such box cars - one for each state and one for the District of Columbia - were sent to the United States by the French Goverment as its way of saying "thank you" for this contry's assistance in the wars.
The cars were meant as memorials to Americans who fought and died on French soil in defense of world freedom. There are less that 35 of these cars still in existence.
The facelift which involves the rebuilding of the structure which houses the car, is being completed by the New England Trade Institure with financing from St. Mary's Bank. Additionally, the Grand Voiture du New Hampshire 40 & 8, which is responsible for the memorial, has given a $5,0000 scholarship to the Institute.
"The car itself is still in good condition," said Don Still, a 40 & 8 official, "but the house surronding it fell into disrepair over the years and we voted last October to have it rebuilt. We Approached the N.E. Trade Institure for help and students were assigned to rebuild the structure as a school project.
"We hope the new building - which will be completed in a few weeks - will renew interest in the car," said Still.
"A lot of people have forgotten about it over the years and that's a shame because it's a true memorial to those who died in battle."
Each September, Still said, 40 & 8 members gather to commemerate those who died and to read the names of the Grand Voiture du New Hampshire 40 & 8 during the previous year.
Prior to shipment, each car toured France and villagers were encouraged to place gifts and mememtos in them for distribution to the American People.
The cars came ladden with gifts that ranged from now priceless china to a small piece of paper with a child's inked handprint on it. Other gifts included handmade lace, clothing, dolls, wines and cheese, expensive perfumes, paintings, money, American, German, and French weapons taken from the battlefields, snapshots of families - some with American soldiers - and a multitued of other items.
Although the whereabouts of most of the gifts are unknown, at least two paintings from the train are hanging in the library of the Association Canado-Americaine in Manchester and a prominet Queen City French Family was given one of the china vases from the train.
The cars arrived in the late 1940s and the Granite State's car was taken to Concord where it remained until 1953 when it was given to Manchester at the request of the Grand voiture du New Hampshire of the 40 & 8 which promised to enshrine it and hold regular services at its site to keep its memory alive.
A local church donated the Reed Street plot.
"The car is empty now," said Still, "but we still hold an annual ceremony at the site as promised in 1953."
The car, which still bears the coats-of-arms of the then 40 French provinces may be viewed at anytime by the public. Although the doors to the structure surrounding the car are generally kept locked, there are a number of large viewing windows.
---
Links
GMap to Merci Box Car NH
Merci Box Car NH on Google Earth
Google Map to Merci Box Car NH
Franco American Center
Franco American Center Calendar
The Merci Train
The Merci Train - NH
ThemeTrains - Merci Train
ThemeTrains - Merci Train - NH
Wikipedia - Forty-and-eights
Wikipedia - Merci Train
HMSOA.ORG
Historical Marker Society of America
Forty and Eight Boxcar
North Dakota Sate Historical Society
Info and History on Merci Train
THE MERCI CAR LIST
Manchester History and Genealogy
FortyAndEight.org
National Box Car Association
A bunch of
Drew Pearson
Newspaper Stories accessable on
Goggle News
Drew Pearson - Boxcars Form A Bond
Drew Pearson - French Boxcar Outwears American-French Relations
Drew Pearson - French-American Relations "Worse"
Drew Pearson - Johnson-De Gaulle Parley Suggested
Drew Pearson - Johnson Urged to Visit De Gaulle
Drew Pearson - President Should See DeGaulle In Paris
Drew Pearson - Merci Boxcar Recall
Drew Pearson - Friendship Thrives Despite DeGaulle
Drew Pearson - American-French Friendship Still Thrives
40 and 8 to Host Children's Party
LIFE Feb 28, 1949
French San Francisco
Louisiana's Old State Capitol
Boxcar Memories: The Journey of the Gratitude Train
A few articles in the
HippoPress
Morning in Manchester
Publisher's Note: 2009 predictions
Fred Teague boxcar story
*** PDF File ***
Wiers Times 2008 - Fred Teague
*** PDF File ***
Fred Teague OCT 11, 2010
RailroadData.Com
is a Railroad Links Directory and Search Engine -- A searchable, categorized directory of railroad websites. Featuring links to over 5,000 railroad websites, RailroadData.com is one of most popular railroad resources on the web. Features include a search engine, lists of new and popular sites, site ratings and more.
RailroadForums.Com
is a free online bulletin board and photo gallery for railroaders, railfans, model railroaders and anyone else who is interested in railroads. We cover a wide variety of topics, from the latest developments in today's railroading to the early days of railroading.
Fall 2010 Visit from Grand Voiture Leadership
*** PDF File ***
Railway Preservation News
Boxcars full of gratitude
Rhode Island
memorialboxcarpark
Florida
The Merci Train The Friendship Carries On
Louisiana (PDF)
Gordon L. Hansen Papers